Events Calendar
Sights and Scents in an Enchanted Rose Garden
Name:
Sights and Scents in an Enchanted Rose Garden
Time:
10:00 AM

-

5:00 PM PDT
Event Description:
"Sights and Scents in an Enchanted Rose Garden"
May 18th & 19th Saturday & Sunday
Garden & Nursery Open 10-5 $2 donation.
Fairy Story Time & Book Signings - Sat. @ 11 & 2/Sun. @ 2

Visit our Enchanting Gardens - Inhail the scent of 650 varieties of roses perfuming the air. Wander down the 400 ft. 'Rose Allee', explore the Butterfly Garden, Hummingbird Wall and many other delights.



Meet and Enjoy Angela Sage Larsen, author of the famous Petalwink the Fairy book series, reading her stories in her cheery way (Sat. @ 11 & 2/ Sunday @ 2). Following the reading, she will be available for book signing. Click HERE for more about Petalwink.



Peek into our NEW Children's Fairy Garden, an enchanted village of special fairy houses, flowers, cottages, streams and sparkles.

Visit California's only Perfume Rose Fields
-
Immerse yourself in the scent of hundreds of specially selected roses from Bulgaria, France and Persia. Planted, en masse, for the production of rose water and rose oil.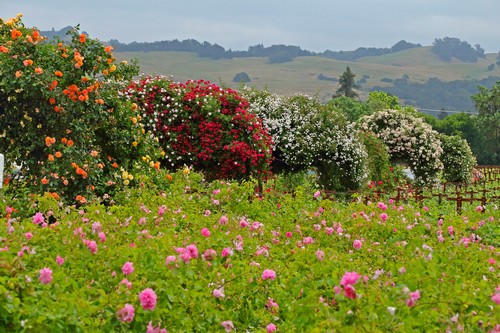 Sample: our ESTATE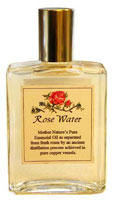 grown and produced rose water and rose oil perfume "Rose Embrace". Treat yourself to a taste our wonderful rose water sorbet -- Yum.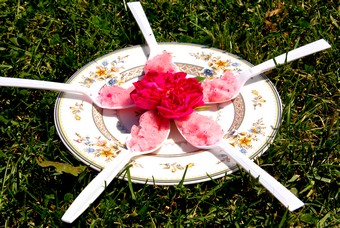 NURSERY OPEN and fairy full of gorgeious roses, irises and perennials for sale.


Garden and NURSERY OPEN 10-5.