Events Calendar
Climbing Roses 'Magnifique
Name:
Climbing Roses 'Magnifique
Time:
10:00 AM

-

5:00 PM PDT
Event Description:

"Climbing Roses 'Magnifique'"
April 27 & 28 Sat./Sunday
Garden & Nursery Open 10-5. $2 donation.
Special tours at 10 am & 2 pm.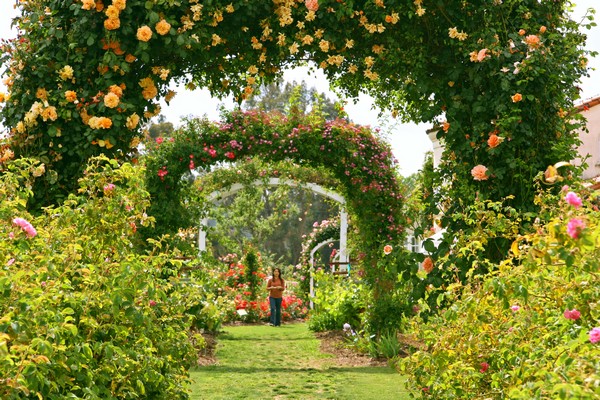 Our homage to Monet's Garden! A Magnificent Tour of more than 75 varieties of climbing roses in Full Bloom. Meander down the Rose Alleé, an avenue of 12' arches holding 30 cascading climbers. What a sight! What a fragrance! We'll offer Tips on selecting, growing, training and pruningthese majestic gems.
Also, enjoy our secret garden treasures: "the Purple Playground", the "Humming Bird Wall", "Hollywood and Vine", "Kitchen Garden" and see California's ONLY Perfume Rose Fields --- in Full Bloom!.

Nursery brimming with an irresistible selection of climbers available in nursery.
Nursery & Garden Open 10-5.

No picnics or pets please.